Children's Village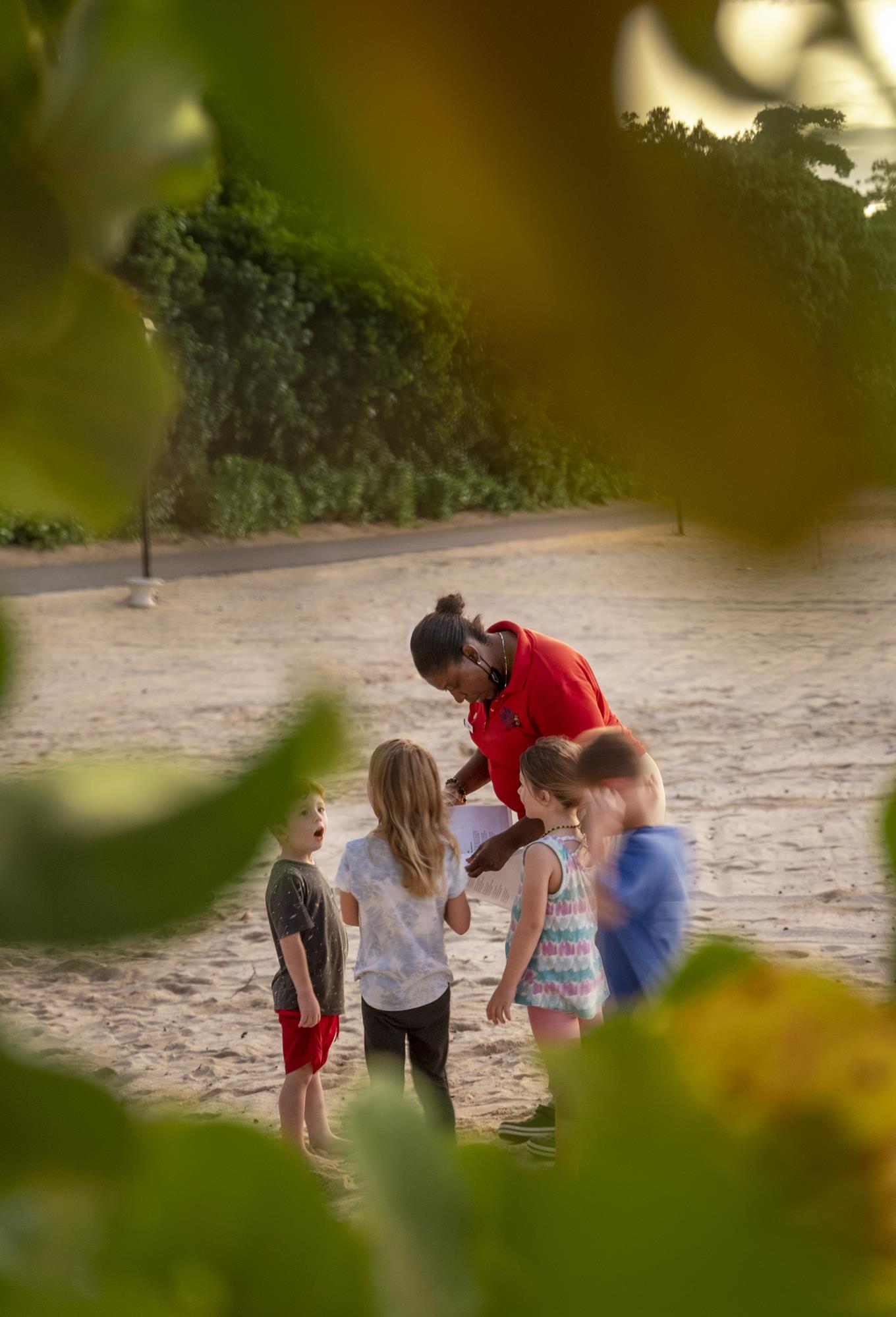 At Half Moon, kids are VIPs. We've even built an entire village just for them! Inspired by Jamaican folklore, the Anancy Children's Village is where children aged three-to-twelve can learn, play, discover and make friends.
For our smallest guests, our nanny service is the perfect solution. Professional nannies help younger children enjoy everything Anancy Children's Village has to offer.
Safety is our number one priority and each activity is supervised by a highly trained coordinator. Children's village staff are affiliated with Penn State University's esteemed "Better Kid Care" programme. Our counsellors and nannies are certified in best practices, age-appropriate activities and much more.
Children mingle and make new friends while they discover, learn and create. With an ever-changing range of activities, there's no chance of anyone going home bored.
Half Day | They'll be served a tasty, nutritious snack while they're here. US$40 per child.
Full Day | They'll enjoy a snack and lunch while they're with us. US$60 per child.
3-Day Package | Daily snack and lunch is provided. US$170 per child.
4-Day Package | Includes a snack and lunch every day. US$225 per child.
Ages | For children 3 to 6 and 7 to 12 years old. Children must be potty-trained; no pull-ups or diapers.
---
Camp Half Moon
Join us in the summer for six weeks of fun-filled and engaging activities including horseback riding, water sports, gardening, arts & crafts, sports, and more.
For Kids 3-to-10 Years
July - August 2024
Mon - Fri | 8:45 am - 4:30 pm
$250 per week or $60 per day
Lunch & snacks are included
For Kids 11-to-14 Years
July 2024
Mon - Fri | 8:45 am - 4:30 pm
$250 per week or $60 per day
Lunch & snacks are included
For More Information Call: 876.953.2211